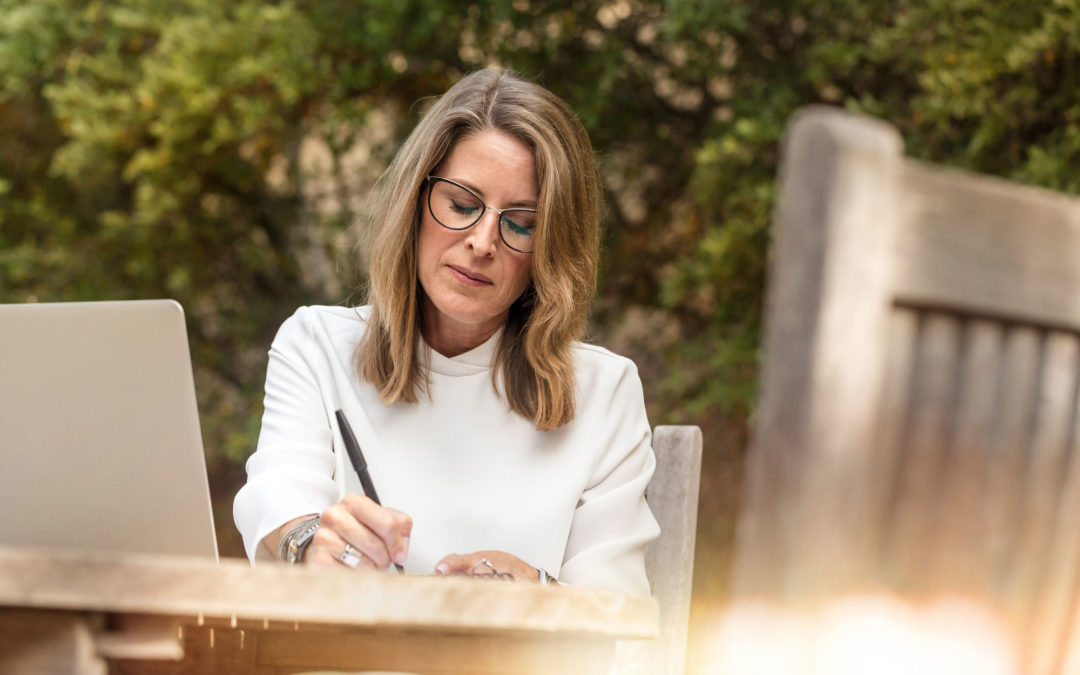 Making a good impression in the workplace starts with how you present yourself, whether it's your day-to-day look or a special outfit for a boardroom presentation. As you advance in your career, your wardrobe should advance with you, reflecting your growing role and responsibilities.
Women over 50 have a unique opportunity to redefine themselves with a modern, updated look; here are a few tips to achieve it.
Go for a natural look
Heavy makeup tends to settle in fine lines and wrinkles, and powder can accentuate the problem. Look for lighter foundations with a dewy finish to replicate a youthful glow. Makeup experts recommend neutral eye palettes—think creams and taupes—for a brighter, more natural look. Go with your favorite lip color, but avoid layering on too much gloss; it can cause your color to bleed into tiny lip lines.
Update your hairstyle
Unfortunately, many women deal with thinning hair and changing hair textures as they age. The hairstyle that worked great with your 30-something hair might fall flat with your mature locks. Talk to your stylist about a stress-free style that frames your face and highlights your best features. This is a great time to play with highlights and lowlights to add the illusion of fullness and movement and soften any unwanted gray.
Dress strategically
All women, especially mature ones, have figure trouble spots they'd like to disguise. For some, it's a tummy bulge, for others, it's upper arm flab or varicose veins. Fortunately, professional dress comes in many different styles—if you're unhappy with your legs, embrace your pantsuit persona. A French tuck with tailored pants or skirts is a stylish way to disguise your tummy. Talk to a stylist at your favorite department store for tips on how to showcase your strengths and camouflage the parts that sabotage your confidence.
Embrace color
Everyone needs a selection of neutral power suits for the boardroom, but you don't have to settle for a monochrome black or navy ensemble. Express your personality with pops of color—a bright pink blouse, a boldly patterned scarf or even a fabulous pair of red heels. Mature women have earned the right to show their true colors at work, so accent your workwear with your favorite shades.
Build a strong foundation
Nothing wrecks your confidence like a sagging silhouette, so invest in the foundation garments you need to make you feel strong and supported. Lingerie manufacturers got the memo that mature women want beautiful, functional undergarments; there are more choices than ever in support bras and shapewear. Get properly fitted at a department store before you start shopping—your bra size can change as you hit your 50s.
Play with accessories
Accessories make your wardrobe work harder. You can get multiple looks out of a basic sheath dress just by switching up your accessories. Build a collection of colored belts, textured bags, and statement jewelry pieces you can mix and match to transform your outfits. Do remember Coco Chanel's words of wisdom, however: Check yourself in the mirror before you leave home and remove one thing. It's all too easy to go from chic to cluttered.
Women in their fifties are free to break a few ironclad fashion rules that apply to younger ladies working their way up the corporate ladder. So go ahead and highlight your best features, show your personality, and embrace your feminine side with eye-catching colors and accessories. You'll have boardroom success when you look and feel your best
Special thanks to guest writer Danielle K Roberts
Danielle K Roberts is the co-founder of Boomer Benefits who writes regularly for and is cited by many online publications, including Forbes, where she is a member of the Finance Council. A TCU journalism graduate and former magazine editor, she enjoys sharing her knowledge online.
Facebook: https://www.facebook.com/BoomerBenefits/
Twitter: https://twitter.com/boomerbenefits
LinkedIn: https://www.linkedin.com/in/daniellekunkle/