It's always a quandry on what to wear on New Year's Eve, and for reason the year 2020 needed something special.
If you are not someone who goes for the glitz, you can do subtle with a flair.  This skirt is gold lame and the  belt is also gold. You can't really tell in the photo, but the heart shaped neckline and pearls, this would be great if you are going out to dinner and a nice place.
If you want to spice it up a little bit, you can add some statement earrings with a splashier gold jacket and a vintage gold purse.  This is more for a fancier restaurant where you know that everyone will be dressed up!
If you want to go dramatic, you can choose a gold lame full length coat like I did here. This coat is truly a statement maker and will garner many compliments.  You have to be prepared to be the center of attention in this one.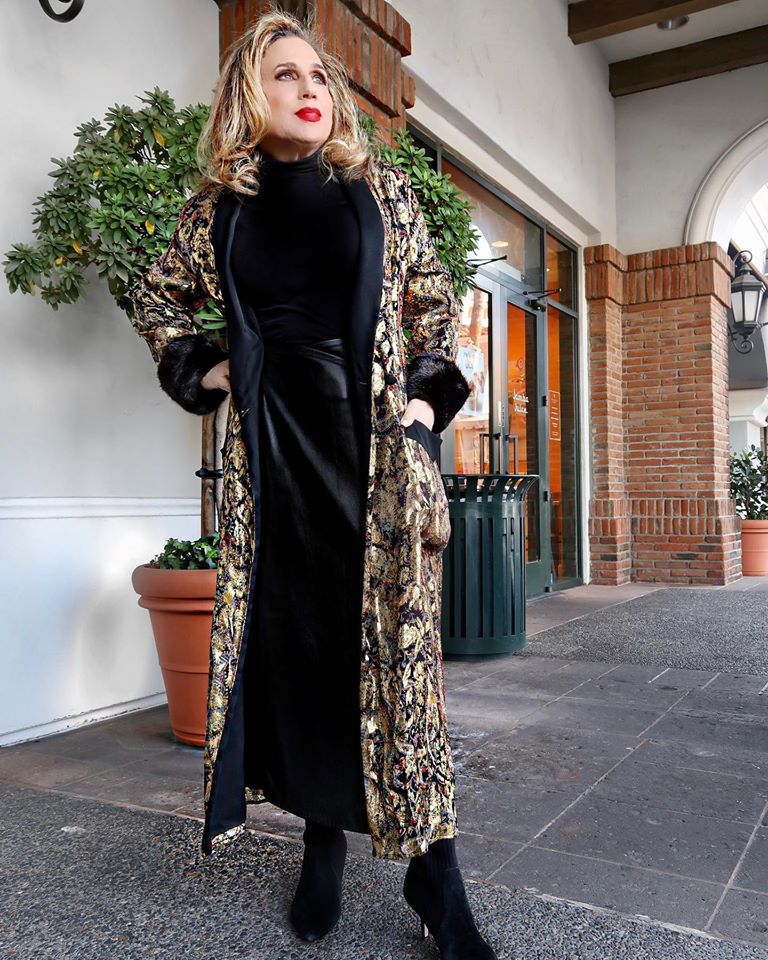 For a really fun and festive look, you can choose a dress, or pantsuit or even jumpsuit, that is all black sequins. You can't go wrong and you will still be the object of many complements.
Whatever you wore, I hope you had a nice New Year's Eve, and I wish you all a very Happy New Year!!